Diabetes Management Programs
The following disease management programs are only available to eligible employees and dependent(s) who are enrolled in a UA health plan (PPO or HDHP). All disease management programs are voluntary, but do require a diagnosis of one of the chronic medical conditions outlined below.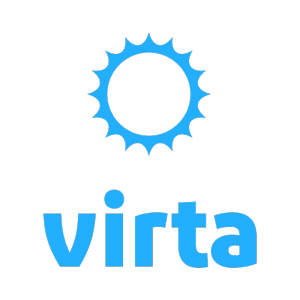 Virta is a research-backed treatment that reverses type 2 diabetes through a combination of nutritional ketosis, medical supervision, and one-on-one health coaching. Virta helps to naturally reduce your blood sugar and A1c, eliminate diabetes medications, and lose weight by using food as medicine. Available to employees, spouses, and adult dependents enrolled in the UA health plan with type 2 diabetes and prediabetes. Learn more at virtahealth.com/join/uas.
Learn how Virta Health flips some of summer's favorite recipes to make them healthier for people living with diabetes concerns. Get your free guide.
Summer Swaps Recipes Booklet
---
A new voluntary digital health program provided by Lark Health, at no additional cost to you. Lark is an independent company that will help our members prevent or manage chronic conditions such as hypertension, prediabetes and diabetes. The Lark program kicked off in January 2023. You may have received communications from Lark with information on how to get started. Participants in Lark will receive a free wireless scale, a wireless blood sugar meter (for the Diabetes Management Program) and/or a blood pressure monitor (for the Hypertension/Blood Pressure Program). The devices are integrated with the Lark app and allow you to receive personalized coaching based on readings from your device and your current state of health, as well as coaching to help manage daily stress, sleep, nutrition and physical activity.
---

Livongo is a voluntary health coaching program that enables people living with diabetes to share blood glucose readings and other health data with Certified Diabetes Educators.​ Livongo launched February 1, 2020. ​Program participants will receive a free Welcome Kit which includes: ​1) a smart-touch glucose meter, scale and blood pressure cuff, and (2) unlimited A1c testing supplies via mail order delivery​.
Employees can enroll in the Livongo program in one of the two following ways:
Go to welcome.livongo.com and click "Join Now", or
Call Livongo Member Support at 800-945-4355
Employees will be asked for a registration code and should specify UATUSCALOOSA.