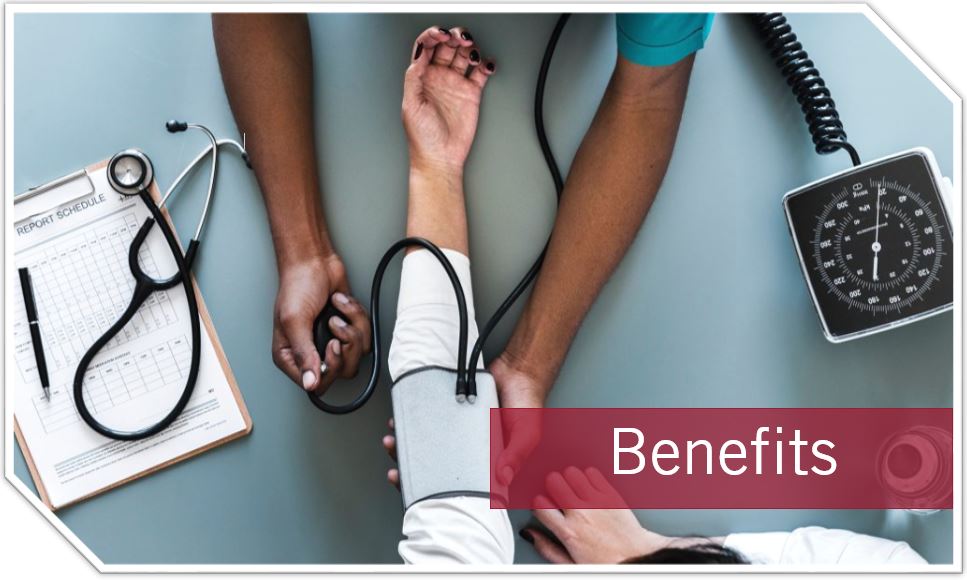 Benefits complement pay and provide assistance to our employees through any stage of their life. Benefits we offer include affordable medical, dental and vision coverage, flexible spending plans, generous paid time off for staff, disability, employee assistance program, life insurance and superb retirement savings plans options.
---

---

Enroll in benefits and/or make changes to your employee benefits information online with Benefit Focus via single sign-on in MyBama.
Click here to watch a BenefitFocus enrollment demonstration video.
---
Benefits Announcements
Important IRS Requirements for Your Dependents
Each year in October, employees receive emails from the HR Service Center notifying them that the University is missing Social Security Numbers for dependent(s) with health plan coverage through the University. The request is legitimate and is resulting from IRS regulations related to the Affordable Care Act (ACA). The IRS provides a detailed question and answer guide for more information.
If you receive such an email, login to myBama and navigate to your Employee page, then click on the blue BENEFITFOCUS icon to login to our secure website and enter the Social Security Number(s) of all dependents who are on our health plans. Please also take this time to verify and update birthdates and any other demographic information of your dependents. You may disregard the request if your dependent(s) are lawfully admitted noncitizens without a SSN.
View step-by-step instructions on how to update SSNs within Benefitfocus.
If you have questions, please contact the HR Service Center at hr@ua.edu or call 348-7732.
---
Teladoc
Teladoc is a telemedicine company that uses telephone and videoconferencing technology to provide 24/7 on-demand remote medical care for acute, non-emergency illnesses. The cost per Teladoc visit is $55 compared to a regular office visit of $70-$100. The Teladoc benefit is available beginning January 1, 2020. Visit Teladoc.com/Alabama​ or call 1-855-477-4549 for additional information.
| Deductible Status | PPO | HDHP |
| --- | --- | --- |
| Cost before deductible is met | $55 per visit | $55 per visit |
| Cost after deductible is met | $20 copay per visit | $9 coinsurance per visit |
---
The University-Paid Group Term Life and Accidental Death & Dismemberment (AD&D) coverage through The Standard provides a complementary package of additional services, the Life Services Toolkit, to help employees and their beneficiaries make important decisions now and for the future. Download a brochure for the Life Services Toolkit which contains a list of comprehensive online services that may be helpful when you need assistance. This benefit is available to the following employees:
Regular full time employees covered by the sponsored life plan (including enrollment in voluntary life)
Regular part time employees covered by the voluntary life plan
---
Retirement Preparation Seminars
Is the sun rising on your RETIREMENT? If you are a Tier 1 employee (an employee hired before January 1, 2013) within 5 years of retirement eligibility, The Retirement Systems of Alabama offers seminars to help you plan your retirement with confidence. Be sure to schedule a TRS Retirement Preparation Seminar. Registration is required and seminars fill up fast. The schedule and registration form can be found online at the TRS website.
---
RSA-1
Plant the Seeds for a More Secure Future. Enroll in the RSA-1 Deferred Compensation Plan now! RSA-1 allows Alabama public employees to make easy and flexible tax-deferred contributions toward their retirement. By contributing, you can lower your taxes now and save for a better retirement later.