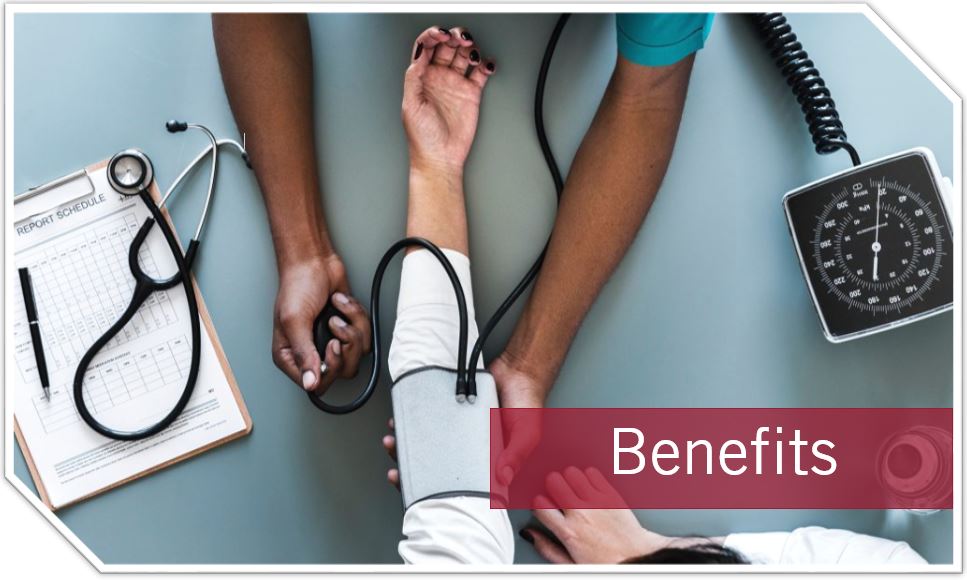 Benefits complement pay and provide assistance to our employees through any stage of their life. Benefits we offer include affordable medical, dental and vision coverage, flexible spending plans, generous paid time off for staff, disability, employee assistance program, life insurance and superb retirement savings plans options.
---

Enroll in benefits and/or make changes to your employee benefits information online with Benefit Focus via single sign-on in MyBama.
---
Benefits Announcements
FSA & HSA Account Upgrades
The following announcement applies only to employees who have a Health Savings Account (HSA), Flexible Spending Account (FSA), and/or Dependent Care Flexible Spending Account (DCFSA). Total Administrative Services Corp. (TASC) administers each of these tax-favored accounts.
TASC recently upgraded their system by transitioning to a new Universal Benefit Account (UBA) platform and you received information explaining how this transition affects you and your account. You are strongly encouraged to review all communications to take full advantage of all new benefit enhancements, but remember the following key points:
You will receive a NEW CARD (one card for all accounts), a new account number, and instructions to log in to a new portal. Follow instructions to activate your new card.
There will be a brief

BLACKOUT PERIOD

from Sept. 22 – 28, 2020 where you will not be able to use your existing cards. The blackout period dates are also listed in the communications you receive from TASC. If you incur any eligible expenses during this blackout period, you will still be eligible to file for manual reimbursement through the new online TASC portal.
For HSA Accounts Only:
You received an email from TASC with the subject line "Your Consent to Transfer Your Health Savings Account (HSA)." HSA funds are held by a custodial bank, currently Healthcare Bank. As of Sept. 1, 2020, the new custodial bank for HSA funds will be transferred to Universal Benefit Bank. If you agree to have your HSA transferred, you do not need to take any action. However, you do have the option to transfer your HSA account to another custodian. If this is your preference, you should contact the new HSA custodian to complete transfer paperwork. Note that all payroll deducted contributions made after Sept. 1 will go to Universal Benefit Bank even if you transfer your current balance elsewhere.
Direct questions about the changes to the TASC Customer Care team at 1-800-422-4661.
---
Teladoc
Teladoc is a telemedicine company that uses telephone and videoconferencing technology to provide 24/7 on-demand remote medical care for acute, non-emergency illnesses. The cost per Teladoc visit is $45 compared to a regular office visit of $70-$100. The Teladoc benefit will be available beginning January 1, 2020. Visit Teladoc.com/Alabama​ or call 1-855-477-4549 for additional information.
| Deductible Status | PPO | HDHP |
| --- | --- | --- |
| Cost before deductible is met | $45 per visit | $45 per visit |
| Cost after deductible is met | $20 copay per visit | $9 coinsurance per visit |
---
Group Life Insurance Coverage 
UA's group life insurance coverage through The Standard provides an additional package of services to help employees and their beneficiaries make important decisions now and for the future. Download a brochure for the Life Services Toolkit which contains a list of comprehensive online services that may be helpful when you need assistance.  This benefit is available to the following employees:
Regular full time employees covered by the sponsored life plan (including enrollment in the voluntary life plan)
Regular part time employees covered by the voluntary life plan
---
Retirement Preparation Seminars
Is the sun rising on your RETIREMENT?  If you are a Tier 1 employee (an employee hired before January 1, 2013) within 5 years of retirement eligibility, The Retirement Systems of Alabama offers seminars to help you plan your retirement with confidence.  Be sure to schedule a TRS Retirement Preparation Seminar in 2020.  Registration is required and seminars fill up fast.  The schedule and registration form can be found online at the TRS website.
---
Important IRS Requirements 
Employees will be receiving emails from the HR Service Center notifying them that the University is missing Social Security Numbers for dependent(s) with health care coverage through the University. The request is legitimate and is resulting from IRS regulations related to the Affordable Care Act (ACA).
If you receive such an email, click on the BENEFITFOCUS "Log In Here" button above to log in to our secure website and enter the Social Security Number(s) of all dependents who are on our health plans.  Please also take this time to verify and update birthdates and any other demographic information of your dependents.
View step-by-step instructions on how to update SSNs within BenefitFocus.
If you have questions, please contact the HR Service Center at hrsvctr@ua.edu or call 348-7732.
---
RSA-1
Plant the Seeds for a More Secure Future. Enroll in the RSA-1 Deferred Compensation Plan now! RSA-1 allows Alabama public employees to make easy and flexible tax-deferred contributions toward their retirement. By contributing, you can lower your taxes now and save for a better retirement later.