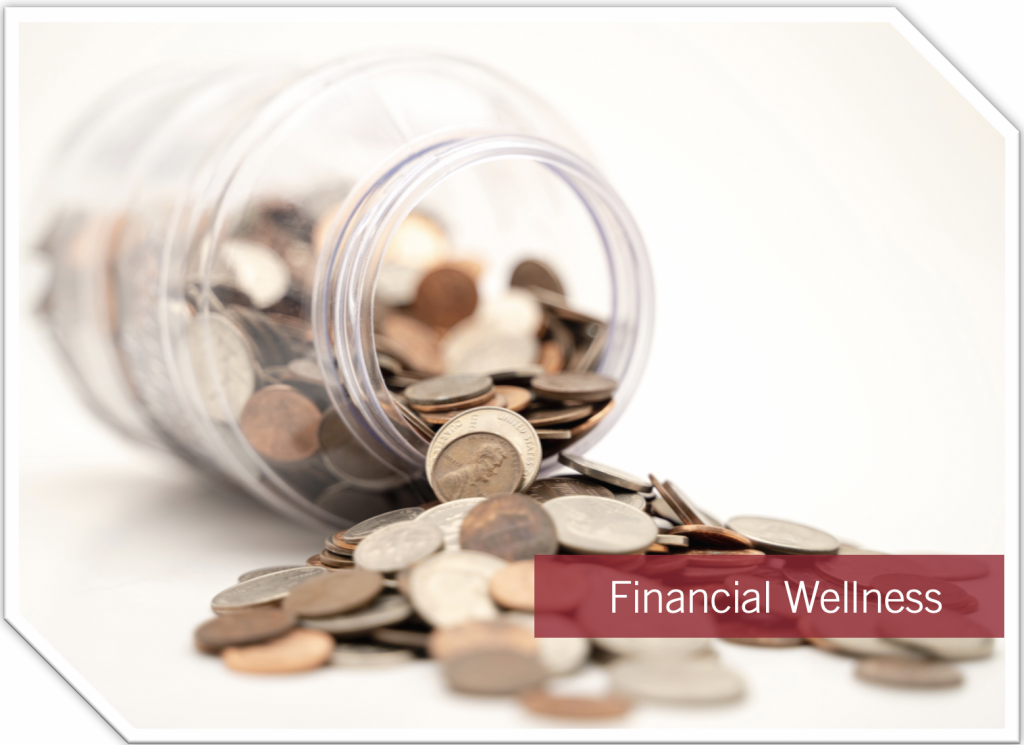 Learning how to successfully manage your personal finances can help you absorb a financial shock, meet your financial goals, and have the freedom to make wise choices so that you can enjoy life. Through sensible budgeting and living within your means, you can improve your financial wellness and reduce finance-related stress.
Upcoming Events:
Planning for the Confident Retirement
October 6, 13, 20, 27 – 2:30-4:30 p.m. – Employee Resource Center Classroom
Back by popular demand, this four-session comprehensive retirement education program will again be led by Michael Sheehan, Financial Advisor. This program will help you understand saving for retirement, budgeting, investments options, estate planning and planning for the unexpected. This surely is a program you wouldn't want to miss. Registration is required through LMS.
Session 1 – October 6: Retiring on Your Terms – This session will focus on creating goals and a vision for your financial future.
Session 2 – October 13: Investment Basics and Beyond – This session will focus on how to personalize your investment approach and how to diversify your tax strategy and minimize the impact on your investment.
Session 3 – October 20: Taking Control of your Retirement Income & Maximizing your Social Security – This session will focus on distribution strategies and creating your retirement income stream.
Session 4 – October 27: Maximizing our Retirement Workplace Benefits & Estate Planning Basics – This session will focus on making the most of what you have available to you and what to consider when planning your estate.
Note: If you would like to bring a guest, please contact HR Learning & Development at 348-9700 or hrlearninganddevelopment@ua.edu to reserve the space
Public Service Loan Forgiveness
September 20 and October 12 – Employee Resource Center Classroom
Learn about the student loan forgiveness program and the deadline to file the public service loan forgiveness waiver. This course will help you to learn about the resources available to manage your federal student loans. The University of Alabama is an eligible employer as a tax-exempt entity under Section 501(c)(3) of the Internal Revenue Code (IRC). Registration is required through LMS.
TIAA Retirement Advisors
TIAA provides University employees with free, on-campus individual counseling. The sessions are held in the HR Administration Building, 1670 Ruby Tyler Parkway. Employees can ask about investment options and strategies, retirement planning, or other investment matters. To schedule an appointment, call 800-732-8353 or register online. Virtual and in-person appointments are still available during September. www.tiaa.org
For a detailed listing of available resources to help you manage your personal finances, please visit the UA Financial Wellness webpage.
---