TUARA Resources
Retiree Resources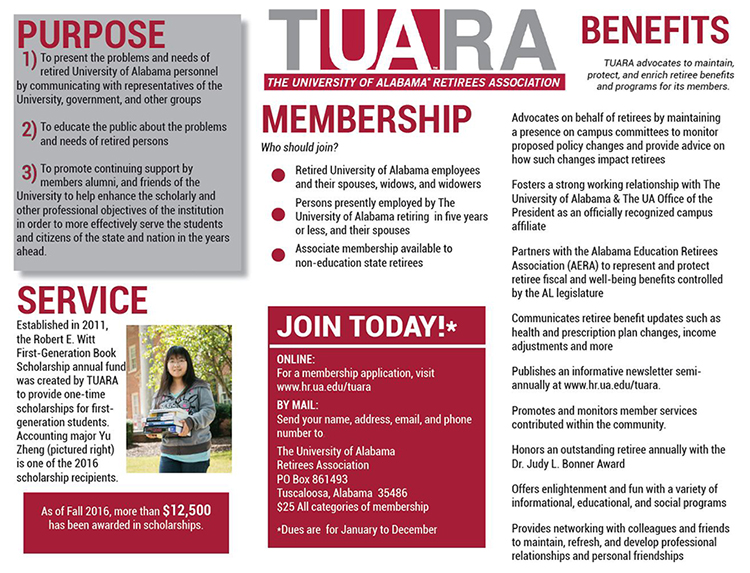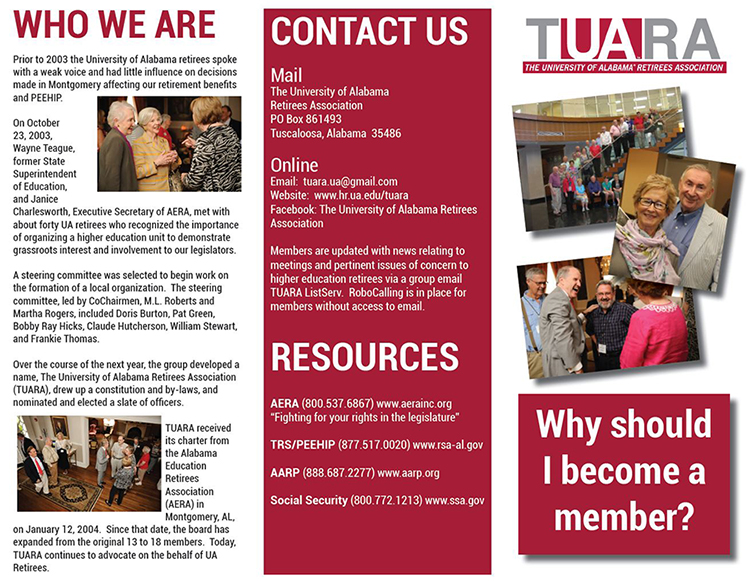 View a pdf version the 2016 TUARA Membership Brochure.
TUARA President's Message
As long-time University faculty and staff, we all know the energy and excitement a new fall semester brings – new students, new classes and, of course, the contagious spirit of football Saturdays! I feel that same enthusiasm as I begin my second year as your president. TUARA stands strong for retiree benefits in Montgomery, supports
scholarships for UA students, and offers informative programs and social events for members. We look forward to an exciting year ahead!
We hope to see you at our social on the Bama Belle on Sept. 27, and we plan to announce the date for our fall general meeting in November very soon.
This newsletter and our monthly email updates will keep you informed about upcoming events, volunteer opportunities and issues of importance to retirees. Please join us for events and invite your friends! Let us know if you have questions or concerns. You are welcome to contact me or any of our executive board members any time.
Kathleen Cramer
2017-2019 TUARA President