TUARA Resources
Retiree Resources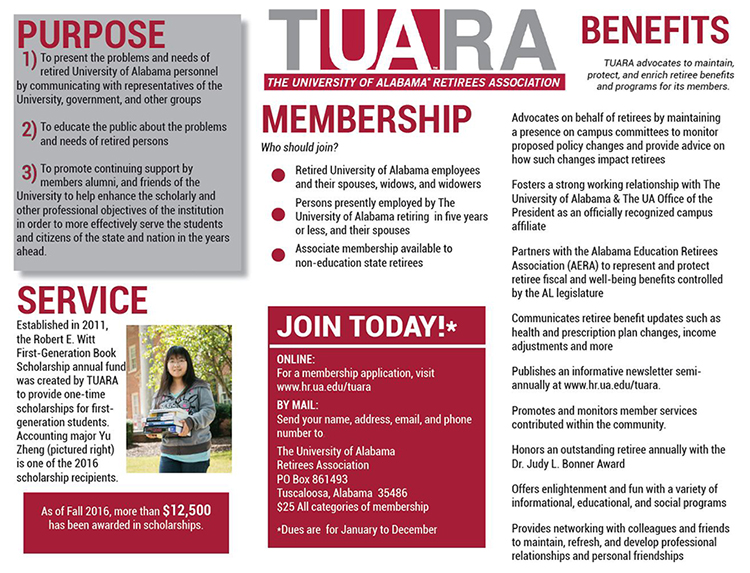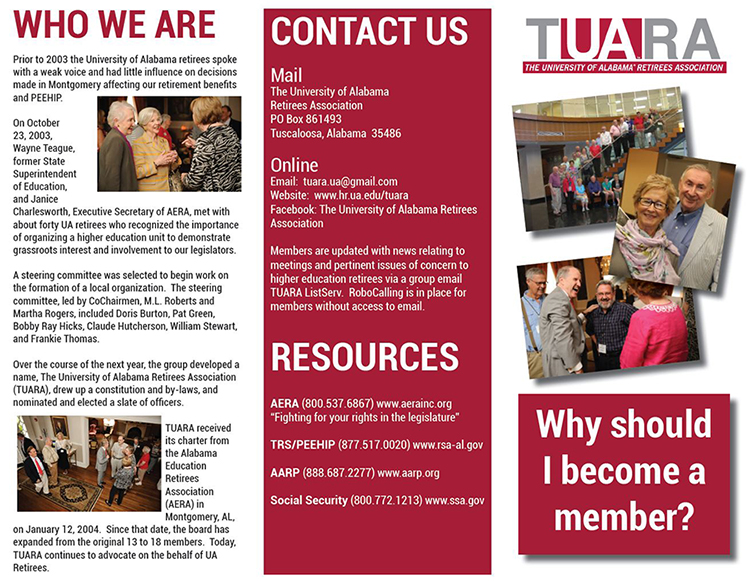 View a pdf version the 2016 TUARA Membership Brochure.
TUARA President's Message
What a joy be serving as your new President! I could not possibly do it without your talents and support. We have a very effective leadership on our new Board of Directors so all should be well . And best of all, "our"Mildred Switzer has been elected to statewide office within AERA. She will serve as District 10 Director over all of higher education units within the state, while still serving on our board.
As we anticipate the fall, we are making plans for exciting programs and an upcoming social that you will not want to miss. Our goals for the year include membership growth and engagement. We are forming our committees now and welcome your participation.
Kathleen Cramer
2017-2019 TUARA President