What if there are no sessions currently offered for the course I want?
Add a course to your watch list if you cannot attend the available session(s) of a course, or if no sessions are available for a course that you are interested in.
To add a course to your watch list:
1. Locate an ILT course from the Online Catalog or SEARCH-and-LEARN.
2. Click on Show Details of the ILT course to expand the course details.
3. Select the icon to add it to your Watch List.
The course you have selected is now listed in your Instructor Led Training, Watch List section.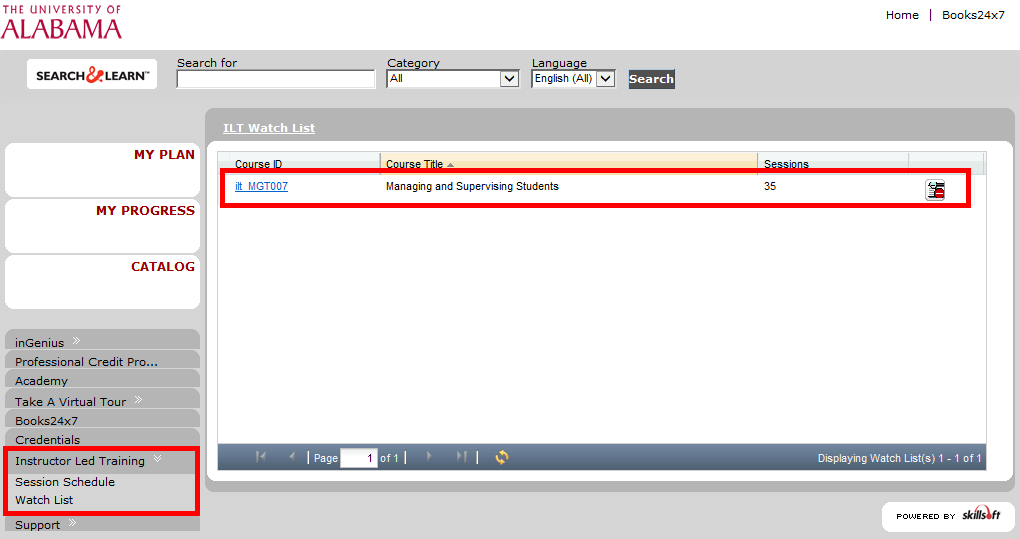 It will also appear in your MY PLAN as a course you are watching.

You will automatically receive an email notification when a new session of a course on your watch list is created.  You can then enroll in a session for that course.
Note:  most courses – with the exception of Orientation sessions – are offered only once or twice a semester.
Posted in: Course Catalog & Registration FAQs