How do I check my training status in Training Academy?
1. Access Training Academy via the link in your training notice or the Training Academy page of the HR Learning & Development website.
2. Log in with your myBama ID and Campus Wide Identification Number (CWID).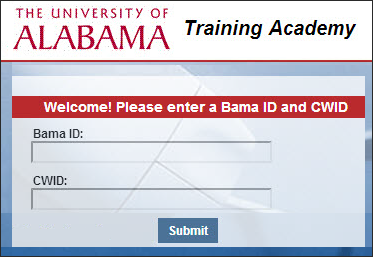 Your myBama ID is the username you enter to log on to myBama. It is the part of your official UA email address ending in @bama.ua.edu or @crimson.ua.edu that comes before the @ sign.
If you are unable to log in, please contact HR Learning & Development at 205-348-9700 or HRLearningandDevelopment@ua.edu.
3. Select Transcript in the left column to view and print or save a report of your training history, including courses completed, courses in progress, and overdue courses.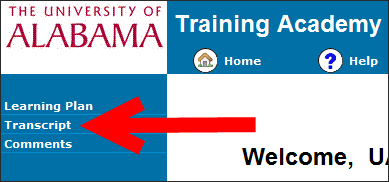 You may select the Print Certificate icon next to a completed course to print or save a completion certificate. You do not need to submit a certificate to HR.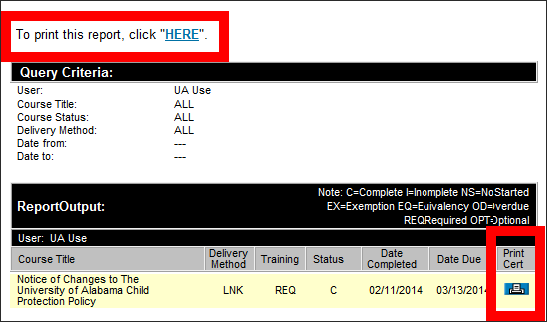 4. Select Exit to log out of Training Academy.

Posted in: Compliance Training, Training Academy