How do I cancel my registration?
Since there is limited seating for all our sessions, it is important for you to withdraw your registration should you be unable to attend. This provides an opening for other employees.  Follow the steps below to withdraw from a session and cancel your registration.
To withdraw from a session:
Find the Instructor Led Training session from MY PLAN or MY PROGRESS.
Click to Show Details and find the list of sessions and expand it to see the session you are enrolled in. The session you are enrolled in will appear in bold text.
Select the Withdraw link that appears when you place your cursor over the session title. You and the instructor will automatically receive an email notification of your withdrawal from a session.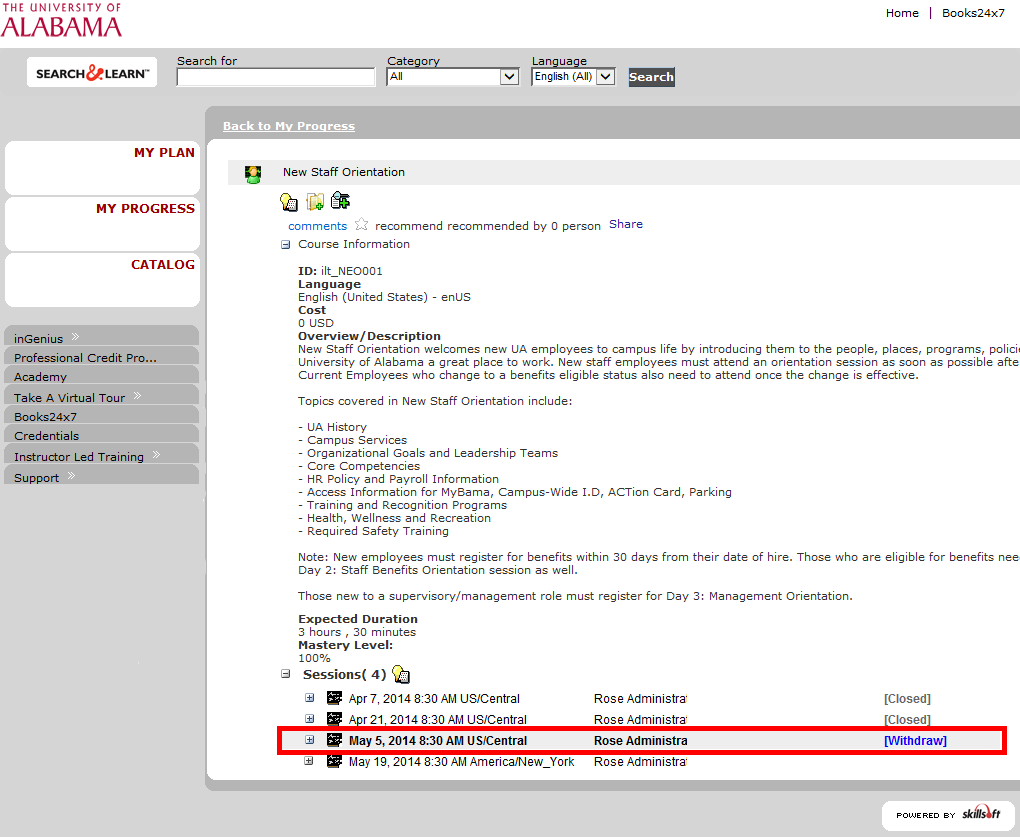 You can also select Session Schedule for the Instructor Led Training on the left menu on the Skillport home page, find the session in the list and select the Withdraw link.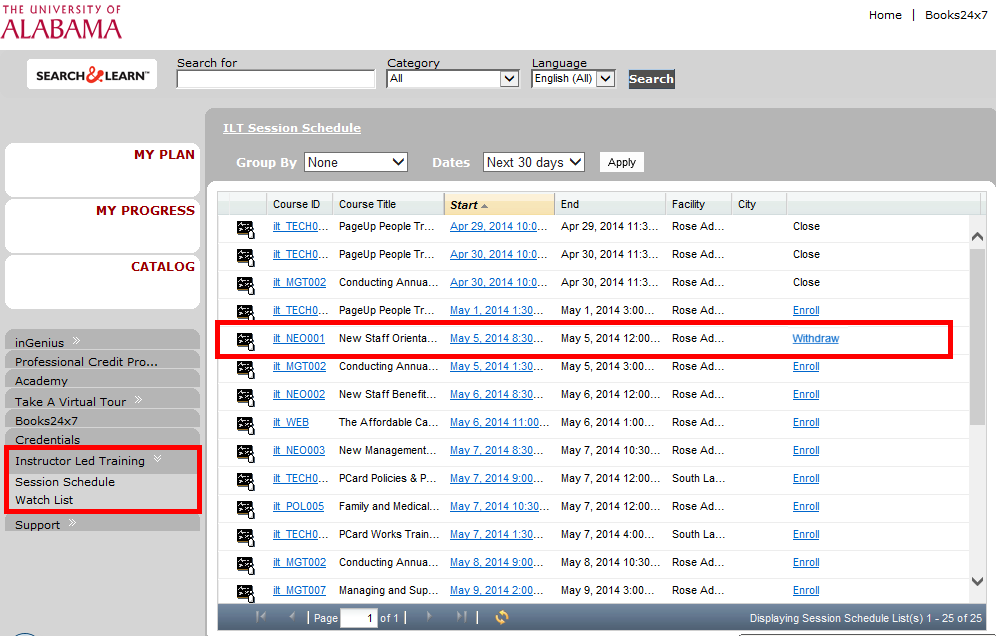 Posted in: Course Catalog & Registration FAQs