When I attempt to run or play a course, I see a window that says "document.write."
Skillsoft Customer Support advises that "document.write" messages like the one pictured below usually indicate the presence of a third party software program called BrowserSafeguard.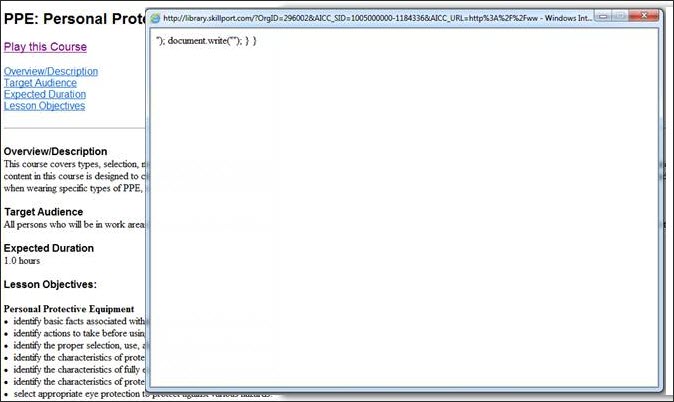 Some consider BrowserSafeguard to be malware, so we recommend you contact your department's IT staff or the IT Service Desk if you see this message when attempting to run or play a course. They can determine if the program needs to be uninstalled or disabled and help do so appropriately (removing the program without making additional changes to your browser settings can result in internet connectivity issues).
Posted in: Compliance Training, Training Academy