2016 UA Staff Career Resource Fair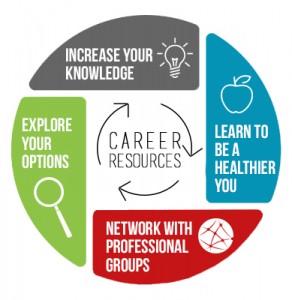 Hosted by the UA Department of Human Resources, the fair gives staff employees an opportunity to connect one-on-one with UA representatives to discuss academics, skills and professional development. The fair also showcases various types of development opportunities that are offered on the University's campus, as well as benefits that support educational development.
In addition to connecting one-on-one with UA representatives, the Office of Health and Wellness will be conducting a WellBama session during the UA Staff Career Resource Fair for WellBama participants to attend. This session will cover stress and relaxation techniques for staff employees. We believe health and wellness is a key component to an employee's successful career and UA offers programs and resources to facilitate healthy lifestyles for all employees.
Participants at this year's UA Staff Career Resource Fair 
College of Continuing Studies (CCS)
Professional Staff Assembly (PSA)
The Office, Clerical, and Technical Staff Assembly (OCTSA)
Office of Veteran & Military Affairs
OIT – IT Services / Software Licensing 
UA Health Promotion & Wellness  
Higher Education Administration Program 
New College Life Track (College of Arts and Sciences)